The Maytime Weekender 21st of September
---
Hello Friday friends, we hope you are all well and Storm Bronagh has left you at the very worst looking a little windswept and interesting. While the weather forecast for this weekend has probably put a fly in your ointment if you were planning on BBQs and paddling pools, do not worry. We've got lots of exciting news about the pub and some suggestions for things you can do that'll keep you warm and dry, both at the Maytime and around the Cotswolds.
We're one of the best pubs in the UK
If you haven't yet heard, we've been chosen by The Times as one the top 30 pubs in the entire UK. You can read the full article here. However, if you're not a Times subscriber and can't be bothered to get around their paywall here's a synopsis — they think we're great!
Shelter from the storm
With weather as miserable as this, it is easy to feel down in the dumps. A surefire way to cure such seasonal glumness is by warming your cockles with a piping hot pub lunch, a cold pint of something and, if you're particularly blessed, a wet dog snoozing at your feet. We've got a cracking Saturday menu as well as our perennially popular Sunday lunch so why not come to join us and seek shelter from the storm?
Cheltenham Comedy Festival
Today and tomorrow mark the last two days of Cheltenham's famous, week-long comedy festival and there are still some tickets available for the Festival Finale. Headlined by Reginald D Hunter and featuring four other comedians beforehand, if you're interested we recommend you purchase your tickets soon as it's likely to sell out.
Vince Freeman
Next week (Sunday the 30th) we've got the tremendous Vince Freeman performing for us between 3pm and 5pm. This is the last in the current series of our Sunday sessions at the pub. We've had some great acts play at the pub throughout the summer and we're delighted for Vince to join us once again, so be sure to come on down.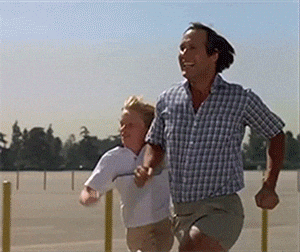 See you soon!