The Ginformation  — June
---
Welcome to a very special edition of The Ginformation. This Saturday is of course World Gin Day and as part of our celebrations we've arranged for the lovely guys from Cotswolds Distillery to set up their own bar within the Maytime. They'll be mixing up bespoke cocktails from their products and you will be able to purchase whole bottles of their exquisite spirits to take home with you.
But what gins should you try if you come down to the Maytime Inn this Saturday? Here's our suggestions. 
1. Cotswolds Dry Gin
Well, we couldn't very well invite Cotswold Distillery to come down without recommending their delicious flagship product. It's easy to see why this refreshing spirit gained a gold 'Outstanding' award last year at the International Wine & Spirit Competition, and has won many other awards. This balanced gin is crafted from nine botanicals including Cotswold lavender. This one has a clean and refreshing finish with fresh notes of grapefruit and coriander on the nose. Best served with tonic and ice and garnished with a slice of pink grapefruit and a fresh bay leaf.
2. Wood Bros Distilling Gin 
Crafted by brothers Ed and Charlie on their Oxfordshire farm, just a short drive from the Maytime Inn, this small batch, single estate, traditional dry gin is distilled in a copper still and infused with the brother's own blend of herbs grown on their farm. It has a crisp, mellow flavour perfect for a traditional g'n't or served by itself over ice.
3. Audemus Pink Pepper Gin
This one's slightly unusual, but incredible. Made by an Australian living in France, Audemus' Pink Pepper gin has got a invigorating kick to it coming from the eponymous pink peppercorns but it's not overbearing — notes of honey, vanilla and tonka bean result in a spicy but smooth palate. Each batch is named after family members, friends and other people who are part of the distillery's story, so you can read about the person behind each batch here while you drink it. 
Let the good times be-gin!
If you want to sample any of these gins, or any of the 100+ varieties we keep stocked in our bar, then come to the Maytime Inn this Saturday to celebrate World Gin Day with us! We've got live music and a specially prepared gin-themed menu — we've even gone and made gin-flavoured ice lollies!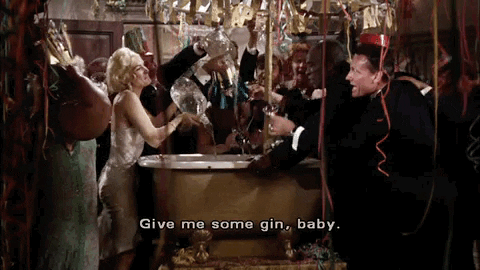 See you on Saturday!