Maytime Weekender July 6th
---
TGIF everyone! Hurrah, the weekend is here, and the weather looks to be fantastic. But, with all that football, Wimbledon, cycling and Formula 1 on television at the moment, are you going to see the light of day? There are some amazing things going on in the Cotswolds right now, so here's why you should venture outdoors!
David Julien
This Sunday at 3 pm we've booked the amazing David Julien to come to play a set for us in the garden. He's a man who has opened for Leona Lewis, performed on The Voice and supported Dionne Warwick, but now comes his greatest accomplishment yet — serenading you while you scoff down one of our famous Sunday roasts.
Football
Yes, we will be playing tomorrow's England football game. So, come on down if you are that way inclined.
Wine tasting
Don't forget, the 20th of July will be the inaugural meeting of our new Wine Club. For £60 per head, you get a three-course meal plus canapés and cheeseboard. With each course, you also get a glass of vino perfectly paired with each course by wine expert, Alberto, of Berkmann Wines. Alberto will also be educating you in the nuances of each wine so that you can be a right smart Alec to your mates for weeks afterwards. Find out more.
Let's Party!
The end of this month marks our sixth birthday, and we are having a massive party to celebrate. The party begins on Friday the 27th and is going on until Sunday and we promise it's going to be our biggest and best summer party yet. We've got loads of live acts, even the bloke who supplies all our cool beer will be performing! Amazing food and of course plenty of booze. Find out the full itinerary for each day here.
Hare today
If you're completely and utterly disinterested with this weekend's sport, and actually want to do something y'know…outside, remember that the Cotswolds AONB Hare Trail of 2018 is currently on. A great little challenge to take on with your little ones, download a map from the website here.  See if you can track down each of the uniquely decorated hare sculptures dotted all around the area, then when you're done why not head to The Maytime for a celebratory pint?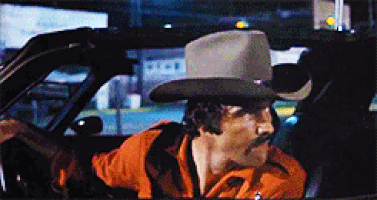 See you soon!