Maytime Weekender 16th of November 2018
---
Hello there pub-goers and a very happy Friday to you all. Things are getting festive in the pub, so we know it's November, there's even been talk of potential snow in the coming weeks according to forecasters. But if you're looking for some slightly more reliable predictions here's the latest pub news and events as well as some inspiration for activities to do over the weekend.
Let's mull it over
Yep, it's that time of the year again. We've fired up the cauldron and are selling mulled wine throughout the day — filling the pub with that uplifting-zesty-spiced aroma. Priced at £5.75 a glass it's the perfect eye-opener to warm your bones after a brisk walk through the pub's neighbouring countryside.
Last call: Wine Club
Don't forget next Friday (the 23rd) is the second meeting of the Maytime Wine Club and we still have some tickets available. £60 gets you a five-course meal complete with a selection of wines perfectly paired to each course by our brilliant, wine-expert, mate Alberto! Full menu and more info here.
FYI: NYE
If you haven't heard already, we've got your New Year's Eve plans sorted. Come to the pub about 6ish for some delicious food, great booze and brilliant live music and get a glass of fizz when the clock strikes midnight. Oh, and you don't need to buy any tickets just come along! More info.
Sort your Christmas gifts this weekend
Let's not pretend that Christmas present shopping is anything but agonising, but this weekend we've found perhaps the most pleasurable way to do it — while strolling around the picturesque grounds of Blenheim Palace. This weekend over 180 British designers and craftsman will be showcasing perfect presents for all the family: from special commissions to simple stocking fillers with a wide range of mediums including ceramics, leatherwork, sculpture, photography, toys and puzzles, fashion, soaps and jewellery. Find out more.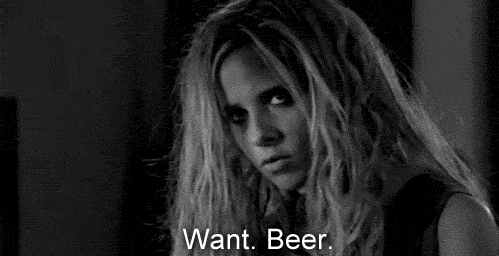 Happy Friday!